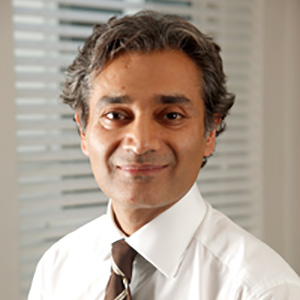 Formerly CEO of MMS Group Holdings. He led the buyout of MMS International from Standard & Poors and subsequent sale to Informa Plc. Prior he was the Director of Business & Marketing at Dow Jones and held senior positions at Bridge Information systems, Cognotec, Digital Equipment Company. Mickey graduated from Manchester University in Computer Science and holds an MBA in Corporate Finance & International Marketing.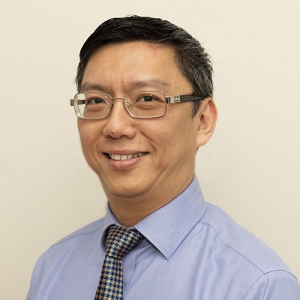 Marcus is an FCCA with over 15 years serving as Financial Controller across a range of sectors including; hospitality, events management, printing, retail, charities and real estate.
Specialising in delivering financial reporting, financial reporting processes, internal controls and treasury management; Marcus earned his MBA in Business Finance from University of Hull.
Before joining Fin-Ex, Marcus was the Financial Controller for Criterion Capital. He is fluent in Malay, Mandarin and English.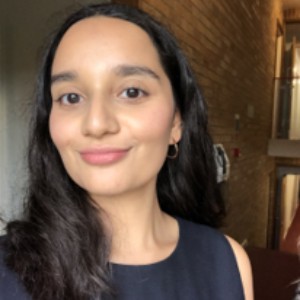 Aanya is a student at Durham University studying MSc Chemistry and is responsible for understanding the long-term technological trends that will affect the direction of the hospitality and real estate industry over the next decade.
She has experience interning at Next Energy Capital where she researched private wire opportunities from solar panels, researching FiT tariff rates and explained the current future for alternative renewable energy sources.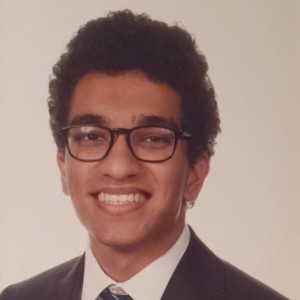 Kieran is a student at The London School of Economics studying BSc Accounting and Finance with a passion for applying his understanding of future trends in computational technology to fin-tech. He has experience in preparing research reports on long term macro developments in real estate in his time interning at CBRE Group.
At Wilder Coe, he analysed and prepare Trial Balances for clients in the Hotel sector and various Financial Due Diligence. Prior, Kieran did an analysis on the economic and social performance of OECD countries and the BRICS using 4Cast's Country Insights model.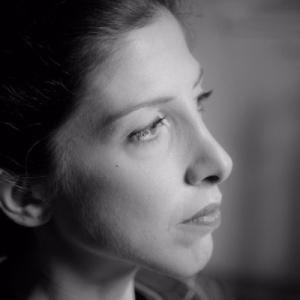 Anna is a digital marketing consultant with over 10 years of experience in developing, executing, analysing and optimising insight-led digital marketing campaigns across multiple media channels (including email, social media, digital advertising, search) for global corporations. She also has experience in managing the delivery and rollout of fully optimised websites. She delivers fully optimised, user-friendly websites and structure digital marketing campaigns designed to attract new customers, building a strong and credible online presence for businesses and their brands.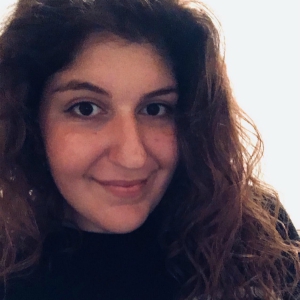 Natalie is a bilingual Content Specialist and Digital Marketing Manager with experience that covers the tech, travel and hospitality sectors. She has a knack for developing websites, storytelling, analysing data and delivering marketing campaigns that acquire and retain customers.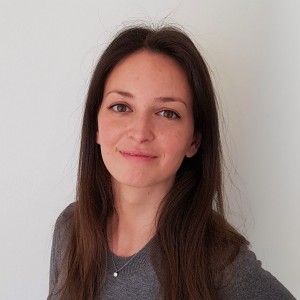 Formerly Digital Marketing Specialist for Bellavita Expo, Todelli and Globacap. She is specialized in delivering digital solutions including SEO best practice, PPC, Social Media and Analytics. Highly meticulous problem solver and passionate about the digital world and all its nuances. Giada graduated from Swiss University USI in Business Economics and holds a Digital Marketing Professional Diploma.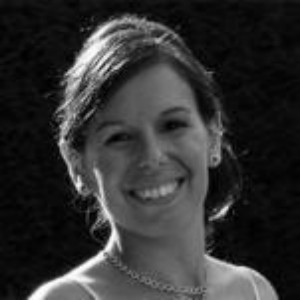 Elena is a multi-skilled UX/UI Designer and enjoys creating unique user experiences that resonate with storytelling. She believes simplicity is key to designing beautiful and impactful projects.
Websites and mobile apps are her forte but she also enjoys working on branding and print design, as well as social media marketing. Her artistic background is the starting point of her passion and creativity.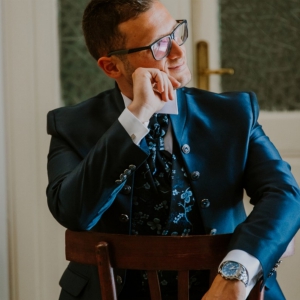 Giuseppe is a Web Developer with a proven track record and a number of successful websites and apps under his belt. He has over 10 years' experience and is well respected within his field. He specialises in back-end development, with very good PHP and MySQL knowledge. Additionally, he is able to manage the front-end, HTML, JQuery, CSS and JS.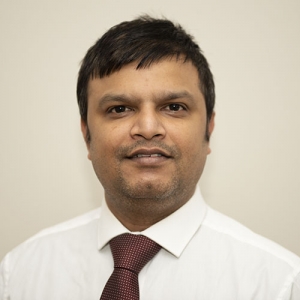 Abul is a multi-skilled hands-on IT manager with good all-round technical expertise. Having specialised in the creation and maintenance of IT systems and network infrastructure for businesses within the hospitality sector; he brings a wealth of experience to the role that will help the growth and expansion plans within the business. Abul has previously worked for companies such as The Athenaeum Hotel and Residences, and technology companies such as Kelway.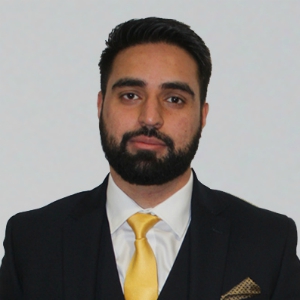 Muhammad is IT Manager for 4Cast and is responsible for supporting a team of two members of IT in Singapore and New York. He has a BSc (HONS) Degree in Technology and MSc Degree in Computer Networks from University of East London with rich experience in the IT Sector for seven years now. He has have enhanced experience in Systems, Network Infrastructure, Servers and Network Management and a passion for coding.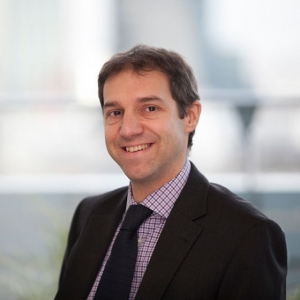 Chris has extensive experience in real estate finance, leveraged/acquisition finance and insurance related finance, and has also acted on a number of project finance, debt restructuring, asset backed finance and general corporate lending transactions, including work on a number of high profile cross border transactions in Europe, the Middle East, the Far East and the USA. Prior to joining Clyde & Co Chris spent 12 years at Clifford Chance including spells in their Dubai, Singapore and Tokyo offices.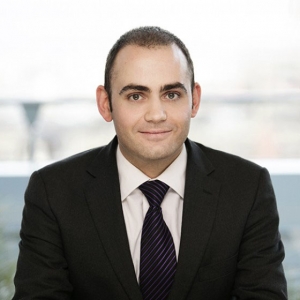 Daniel's recent experience includes acting for funders in respect of loans to property developers with loan sizes of between £2 million – £35 million; acting for a number of private banks on loans secured over residential and commercial properties (where the borrowers are typically high-net-worth or ultra high-net-worth individuals with typical loan sizes of between £2 million and £40 million); and acting for developers in relation to the acquisition of property, and subsequent development and letting of that property as NHS Health Centres.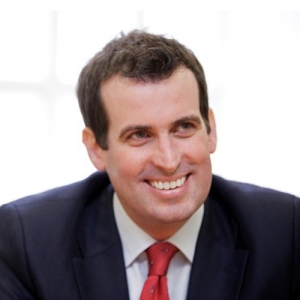 Richard is a corporate specialist, who has extensive experience advising clients on M&A and investment transactions. Richard has acted for corporates, private equity and institutional investors and management teams across a range of sectors and deal types. He also advises on shareholder arrangements, joint ventures and corporate structuring, in addition to providing general corporate law advice.
Richard has a particular specialism in the real estate sector. He advises investors, developers and asset managers on all corporate structuring aspects of UK and international real estate investment projects.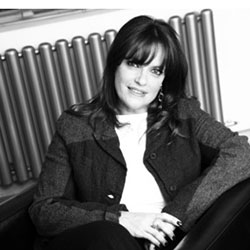 Debbie Hatchwell has been the driving force and inspiration for Xanadu Interiors, which was founded in 1984. With a background in Fine Art and Art History, Debbie has a joy for texture, form and colour. Today she dedicates herself to providing truly timeless spaces that wed elegance with luxurious style.
She strives to create an individual look that perfectly reflects the personality of the property and the client.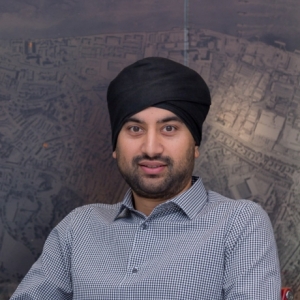 Gurj joined Alan Camp Architects in 2005. In addition to work for private developers and house builders, he has been responsible for delivering to completion over £120m of affordable housing for registered social landlords, including ASRA Housing Group, London and Quadrant Group, Hexagon Housing Association, Metropolitan Housing Trust and Gallions Housing Association.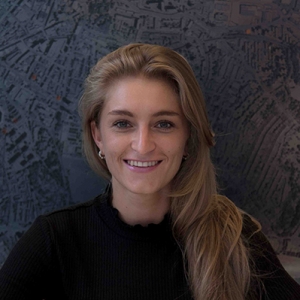 Patrycja graduated from Poznan University of Technology (Poland) with Master's Degree Diploma in Architecture and Urban Planning which include one semester of Erasmus exchange program at Universidade Católica Portuguesa (Viseu , Portugal).
After working in architecture and construction offices in Poland she decided to move to Portugal to get her experience in different architecture environments.
In 2016 she moved to London working for variety of projects including residential, hospitality, education, commercial and interior design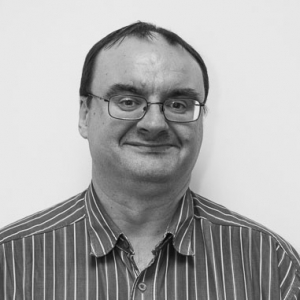 Mike is a senior engineer with 12 years' design experience of residential, commercial, industrial and education projects in both private and public sectors. He is heavily involved in projects from conception to completion as well as mentoring the younger engineers in their career progression.
Property Development Team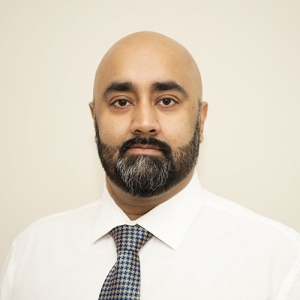 Bob joined Fin-Ex in 2012, in the property development team specialising in Carpentry, joinery, and Home Automation. Bob was promoted to project manager in 2014. Bob's team looks after the property renovation, maintenance, project planning, procurement, construction design, managing external contractors. Bob has created a team where nearly all the skills are in house. This leads to robust, high quality finishes, which are not found with external contractors! Prior to Fin-Ex Bob was Contract Supervisor for Theromo Felt, looking after the contract of all the internal walls at Heathrow Terminal 5. Bob Graduated in Construction Management in 2001, and has over 15 years of experience.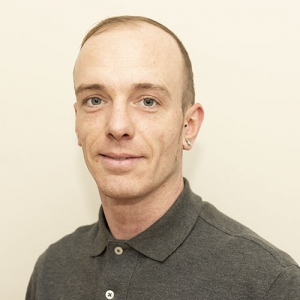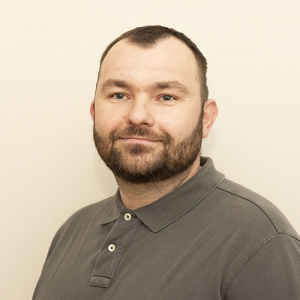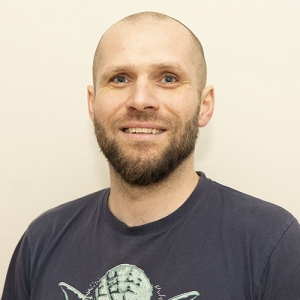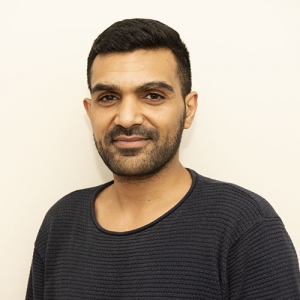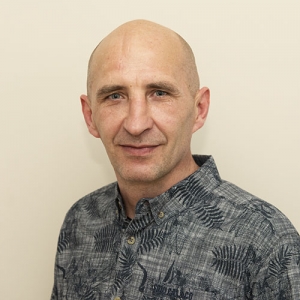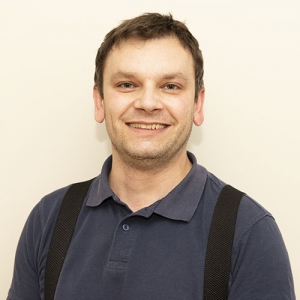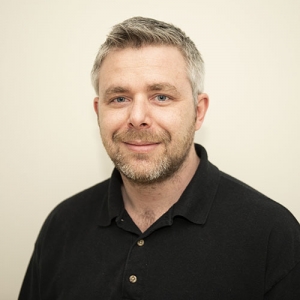 Operations Management Team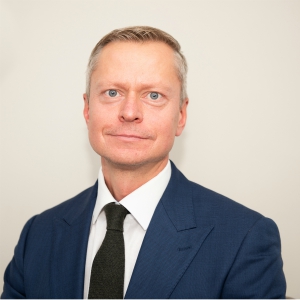 Min has over 20 years of experience in hospitality with an emphasis on sales, marketing and people management.
He is a Certified Revenue Manager included in UK Hospitality Guilds Hall of Fame.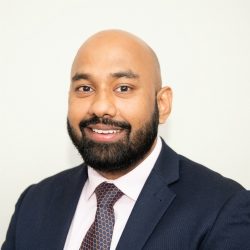 Sunny is an MBA graduate from University of Wales, started his career at a very young age in the 5 star hospitality sector and have worked with various largest group of hotels across the world. His passion and over 10 years' customer service experience in London, made him move up the ranks within the Operation and Rooms Division department.
Joining The Harrington Collection as a House Manager in 2019, he continues to ensure that the highest service standards are delivered to guests. As House Manger, Sunny now looks after all Rooms Division Operations and services ensuring a smooth customer experience for all our guests.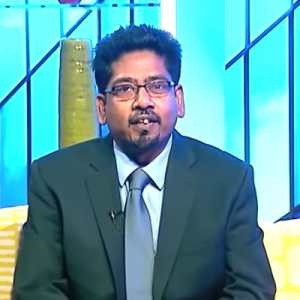 Annamalai is an ACCA part qualified accountant with more than twenty years of experience in accounting and finance. He has worked for the multinational company D-Link (Europe) Ltd for sixteen years as Group Management Accountant and managed nine European operations.
Annamalai holds an honours degree in accounting and finance and is a fellow member of the institute of financial accountants. Furthermore, he is the founder and president of the charity "Think 2wice Association".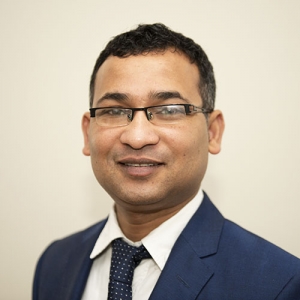 Mohammed has amassed extensive financial skills and experience having worked with International Courier & Logistic and Technology industry.
Mohammed has years of experience and competency in the preparation of SME Final Accounts, VAT, Payroll & Corporation Tax. Has a global mindset and appreciation for diverse cultures and backgrounds.
Before joining he was the Finance Manager for Feral Interactive Limited.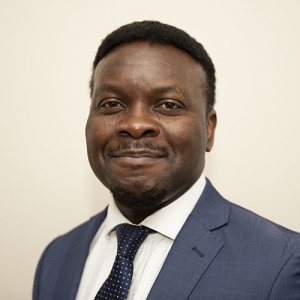 CIMA qualified accountant with over 15 years' experience of working in senior management positions for Fin-Tech and Financial Services for multi-national organisations, Joseph brings the system / process / due diligence/ corporate development / reporting skills needed to help the company expand rapidly. Joseph is in the process adapting processes to enable the company to grow and expand.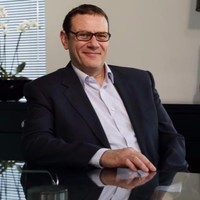 Paul leads Sales, Marketing and Product Management for Continuum Economics research products. He has extensive experience in Sales and Product Management, and all aspects of digital marketing within the financial markets and trading technology sectors. This is now the third time he has worked with Mickey Arora during his career, including the successful buyout and subsequent sale to Informa of research firm MMS from then owner S&P, which delivered the highest ever one year return for the funding VC.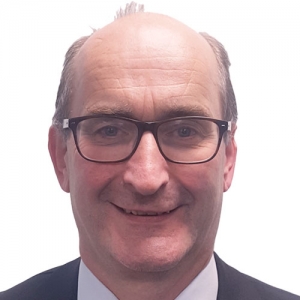 Head of Macro Economic Research and is based in our London office. He has extensive experience of providing independent markets and economics research in a global organisation. He was at IDEAglobal between 1989 and 2015 in various roles including Director of Research, Senior FX strategist, Senior Bond Strategist and Head of Economics and before that a UK economist and debt analyst at MMS.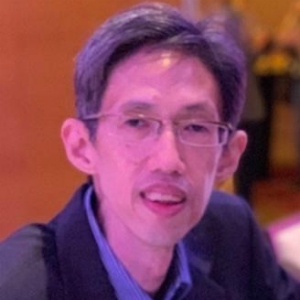 Andrew is Vice President of Sales and has been with 4Cast since 2001. Based in Singapore, he oversees the sales and business development activities in Asia. He is instrumental in starting the sales operations in Singapore and growing the number of clients in Asia Pacific. Prior to 4Cast, Andrew worked as a Senior Account Manager in Reed Elsevier responsible for advertising revenue in their leading B2B titles.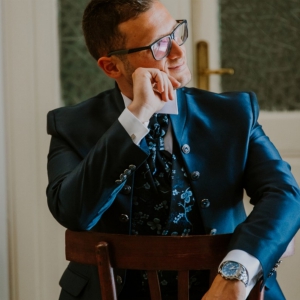 Giuseppe is a Web Developer with a proven track record and a number of successful websites and apps under his belt. He has over 10 years' experience and is well respected within his field. He specialises in back-end development, with very good PHP and MySQL knowledge. Additionally, he is able to manage the front-end, HTML, JQuery, CSS and JS.
Chong-Kul joined 4Cast as an Account Manager in January 2020. He has a BA in French and German from Royal Holloway, University of London. Before joining 4Cast, he worked in business development for REFINITIV/Thomson Reuters for four years. He has over 20 years experience in the financial markets, including two years in marketing for Financial Times and four years in equity research for Bloomberg.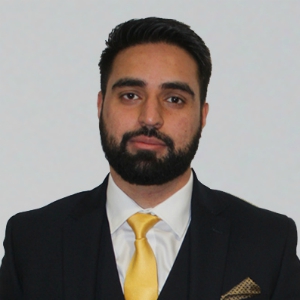 Muhammad is IT Manager for 4Cast and is responsible for supporting a team of two members of IT in Singapore and New York. He has a BSc (HONS) Degree in Technology and MSc Degree in Computer Networks from University of East London with rich experience in the IT Sector for seven years now. He has have enhanced experience in Systems, Network Infrastructure, Servers and Network Management and a passion for coding.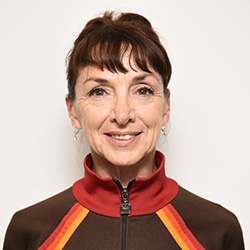 An experienced and passionate teacher, Joanna comes from a professional contemporary dance and education background and has taught, performed and directed in the UK, France and USA.
She has been an independent facilitator of the technique in London for nearly 20years, teaching 1-1 and small-group mat and apparatus classes in homes, studios and health and fitness venues. She brings a fusion of movement and mind-body techniques – Pilates, Dance, Feldenkrais, Body-Mind Centering and Barteneiff – working in both private and public sectors with adults and children.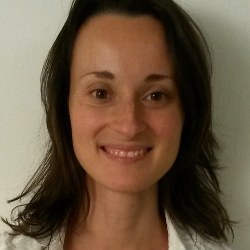 Judit's love of Pilates started many years ago when she recognised the benefits of the exercise systems in the changes she experienced in her own body and mind.
Soon after she completed a reformer and mat Pilates course with the Balanced Body University and has been teaching ever since. She has also undertaken a pre- and postnatal Pilates training, a skill we are very excited for Judit to be bringing to Prana Wellbeing.
Judit's classes aim to create a joyful and relaxed experience, while giving clients the motivation to work hard and get the most out of the sessions.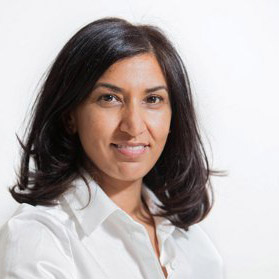 Rita is a fully qualified pharmacist with an understanding of many disease states, allopathic medicine, complementary therapies and homeopathic medicines. Being a naturopathic nutritionist she appreciates how the diet influences mind, body, and spirit.
She enjoys working with clients to educate them about how nutrition and food influence their health and together we create a programme which is both realistic and achievable. This enables clients to take control and manage their own health in a way which is sustainable and natural. Rita uses the Functional Approach, ensuring an in depth assessment is made in order to understand bio chemical imbalances.